Read Time:
1 Minute, 21 Second
The cost of sheet metal plate can vary depending on the type of metal, thickness, size and other factors. However, in general, the most common and least expensive type of sheet metal plate is carbon steel.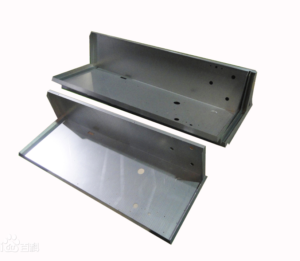 Carbon steel is an alloy made of iron and carbon with small amounts of other elements added for strength and durability. Because of its low cost, high strength and versatility, it is commonly used in construction, automotive and manufacturing.
Other types of sheet metal plate, such as stainless steel, aluminum and copper, are typically more expensive than carbon steel due to their unique properties and higher production costs. However, they may be preferred in certain applications where corrosion resistance, aesthetics or other special properties are required. So when choosing a metal material, consider different factors in selecting the right one. You can also consider suppliers who can offer good value for money, which is the best of both worlds.
Custom Metal Box Manufacturers | Custom Sheet Metal Enclosures | Custom Aluminum Box | Custom Sheet Metal Boxes | Custom Metal Boxes | Sheet Metal Supplier | Steel Box Manufacturers | Sheet Metal Box Manufacturers | Custom Made Metal Boxes | China Sheet Metal Manufacturer | Outdoor Vending Machine Enclosures | Equipment Enclosures | Machinery Enclosures | Machine Enclosure | Machine Enclosures | Industrial Machine Enclosures | Metal Enclosures for Electronics | EV Charger Outdoor Enclosure | Outdoor EV Charger Enclosure | EV Charger Enclosure | Custom Aluminium Box | Custom Steel Box | Metal Box Supplier | Metal Enclosure Manufacturer | Sheet Metal Enclosure Manufacturers | Metal Enclosure Box Manufacturer | Metal Enclosure Manufacturer | Aluminium Box Manufacturer | Outdoor Equipment Enclosures | Enclosure for EV Charger | EV Charging Enclosure | EV Charger Enclosure