Read Time:
1 Minute, 46 Second
There are a few key considerations to keep in mind when choosing an outdoor enclosure for your EV charger.
Level of protection. One of the most important considerations is the level of protection provided by the outdoor enclosure of your EV charger. Since the charger will be located outdoors, it needs to be protected from elements such as rain, snow and sunlight. Therefore, you should look for an enclosure with an IP rating of at least 65, which offers protection against water and dust.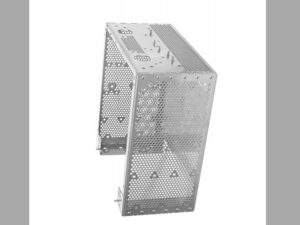 Size. Consider the size of the EV charger outdoor enclosure and whether it is large enough to accommodate the EV charger and any other equipment that may be needed, such as a power supply unit or monitoring device.
Material. EV charger outdoor enclosures are usually made of materials such as steel or aluminum for strength and durability. Look for enclosures that are powder coated or painted to provide additional protection from the elements.
Ventilation. Because EV charger outdoor enclosures generate heat during operation, it's important to choose an enclosure with adequate ventilation to prevent overheating. So you should look for an enclosure that has ventilation holes or a built-in fan.
By considering these factors, you can choose an enclosure that provides the necessary protection and functionality for your EV charger.
Custom Metal Box Manufacturers | Custom Sheet Metal Enclosures | Custom Aluminum Box | Custom Sheet Metal Boxes | Custom Metal Boxes | Sheet Metal Supplier | Steel Box Manufacturers | Sheet Metal Box Manufacturers | Custom Made Metal Boxes | China Sheet Metal Manufacturer | Outdoor Vending Machine Enclosures | Equipment Enclosures | Machinery Enclosures | Machine Enclosure | Machine Enclosures | Industrial Machine Enclosures | Metal Enclosures for Electronics | EV Charger Outdoor Enclosure | Outdoor EV Charger Enclosure | EV Charger Enclosure | Custom Aluminium Box | Custom Steel Box | Metal Box Supplier | Metal Enclosure Manufacturer | Sheet Metal Enclosure Manufacturers | Metal Enclosure Box Manufacturer | Metal Enclosure Manufacturer | Aluminium Box Manufacturer | Outdoor Equipment Enclosures | Enclosure for EV Charger | EV Charging Enclosure | EV Charger Enclosure | Aluminium Box Manufacturers | Equipment Enclosures Metal | Sheet Metal Enclosure | Metal Enclosure Box | Metal Enclosure | Enclosure Box Price | Sheet Metal Manufacturers | Sheet Metal Manufacturing companies