Read Time:
1 Minute, 18 Second
The L bracket  is one of the most common types of bracket. As the name suggests, it has an l-shaped profile after bending along a single axis, usually forming a 90° angle. The L  bracket is used for many applications that require horizontal objects (e. g. shelves) to vertical objects (such as walls).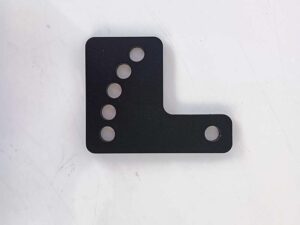 The U bracket is another type of bracket. Unlike the L bracket , the U bracket along two axes to form a u-shaped contour. The u-bracket can be used to clamp objects between its two flanges or to mount two parallel horizontal objects above the other.
The Z  bracket is another stent type that contains two bends. However, unlike the U bracket, both bends of the u-bracket occur on the same face of the sheet metal, and the Z bracket bends one flange inward and the other one outward to form a Z shaped bracket . The Z bracket can be used to mount parallel surfaces offset from each other. Angle holder The Angle holder is a support supported with additional material to improve its strength and carrying capacity. It is like a L bracket with an additional triangular material section between the vertical and horizontal sections.
The corner bracket can be welded to the bracket or included in a single piece: in the case of the latter, the horizontal and vertical faces of the bracket bend from the edge of the triangle.Click here to contact sheet metal box munufactures for further details.