Read Time:
2 Minute, 45 Second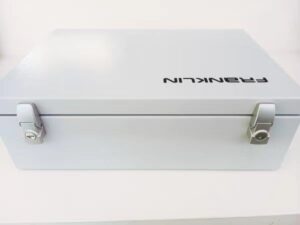 Raw aluminum is simply called "cast aluminum alloy". It is mainly aluminum-silicon, or add some alloying elements, used for casting, that is, the products are castings. Some of the rough aluminum products we see are basically raw aluminum, it is not pure aluminum, and like pig iron, it will be broken when it is knocked hard. Cooked aluminum" is "deformed aluminum alloy, is a composition higher than 98% of aluminum, in the industrial automation industry on the common aluminum tube, aluminum bar, aluminum profile, aluminum wire, aluminum plate, aluminum foil, etc. are all belong to the cooked aluminum series.
The biggest difference between the two time, or the purity, material differences, which also determines their role is not the same, in summary, raw aluminum because of the purity, material shortage of poor quality, and not as cooked aluminum can be widely used. Cooked aluminum is widely used, we hear the profiles that begin with the number, these belong to cooked aluminum.
Cooked aluminum can be roughly divided into the following: 1 series – pure aluminum: containing more than 99.00% aluminum, good electrical conductivity, good corrosion resistance, good welding performance, low strength, not heat-treatable reinforced; 2 series – aluminum copper: copper as the main element of the aluminum alloy containing. Also add manganese, magnesium, lead and bismuth for cutting; 3 series – aluminum manganese: aluminum alloy with manganese as the main alloying element, not heat treatable, good corrosion resistance, good welding performance; 4 series – aluminum silicon: mainly silicon, not commonly used, but some 4 series can be heat treated and strengthened, but there are also some 4 series alloys not heat treatable; 5 series – aluminum magnesium: mainly magnesium. Good resistance and endurance, good welding performance, good fatigue strength, can not be strengthened by heat treatment, only cold working to improve the strength; 6 series – Al-Mg-Si: mainly magnesium and silicon, Mg2Si is the main strengthening phase, currently the most widely used alloy; 7 series – Al-Zn-Mg, mainly zinc, but sometimes also a small amount of added magnesium, copper. One of the super hard aluminum alloys is the alloy containing zinc, lead, magnesium and copper close to the hardness of steel.
Custom Metal Box Manufacturers | Custom Sheet Metal Enclosures | Custom Aluminum Box | Custom Sheet Metal Boxes | Custom Metal Boxes | Sheet Metal Supplier | Steel Box Manufacturers | Sheet Metal Box Manufacturers | Custom Made Metal Boxes | China Sheet Metal Manufacturer | Outdoor Vending Machine Enclosures | Industrial Machine Enclosures | Metal Enclosures for Electronics | EV Charger Outdoor Enclosure | Outdoor EV Charger Enclosure | EV Charger Enclosure | Custom Aluminium Box | Custom Steel Box | Metal Box Supplier | Metal Enclosure Manufacturer | Sheet Metal Enclosure Manufacturers | Metal Enclosure Box Manufacturer | Metal Enclosure Manufacturer | Aluminium Box Manufacturer | Outdoor Equipment Enclosures | Aluminium Box Manufacturers | Equipment Enclosures Metal | Metal Enclosure Box | Metal Enclosure | Enclosure Box Price | Sheet Metal Manufacturers | Sheet Metal Manufacturing companies | Custom Made Aluminium Boxes | Custom Made Metal Box | Aluminum Sheet Metal Fabrication | Aluminium Sheet Metal Fabrication | Auminium Tool Boxes Made to Order | Custom Metal Enclosures | Custom Stainless Steel Box | Custom Made Aluminum Boxes | Metal Box Manufacturers | Custom Steel Enclosures | Custom Stainless Steel Enclosures | Custom Metal Box | Custom Aluminium Box | Sheet Metal Fabrication Supplier | China Sheet Metal Fabrication | Custom Sheet Metal Fabrication | Sheet Metal Fabrication Services | Metal Manufacturing in China