Read Time:
2 Minute, 49 Second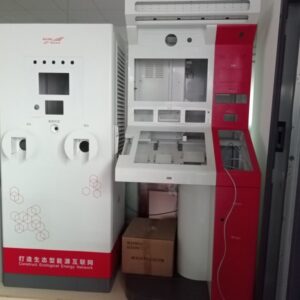 Sheet metal housing is an essential equipment in many server rooms at present. Its main role is to protect electronic components so as to provide a more stable and safe environment for our electronic component products, therefore, sheet metal housing often has good shock resistance, extrusion resistance, dust resistance and good corrosion resistance. However, depending on the application environment, these metals can sometimes corrode when they come into contact with air. The following are the methods to prevent corrosion of sheet metal shells:
1、The bottom of the sheet metal shell can remove the rust after processing the product.
2、Metal products surface treatment of sheet metal shell, so that the surface layer can be used for epoxy asphalt, chlorinated rubber, acrylic polyurethane, fluorocarbon and other surface coatings.
3、In the precision sheet metal processing, sheet metal shell processing products used as epoxy zinc-rich primer, mainly for steel structures and steel plate rust-proof primer. It has good physical and chemical properties, simple coating, and good matching performance. Epoxy resin, epoxy curing agent, zinc powder, antirust pigment, additives, organic solvent, etc.
4、Sheet metal shell processed by epoxy mica iron oxide can be used with its epoxy zinc-rich primer intermediate layer and long-term corrosion-resistant coating. The effect of processing sheet metal is to improve the sealing and corrosion resistance of the composite coating, while acting as a primer for anti-corrosion and rust prevention. The coating has a strong bond and good sealing performance, and is suitable for front and rear coating.
In summary, this is the method to prevent corrosion of sheet metal shells. Through the above methods, we can, to a certain extent, effectively prevent the sheet metal shell from corrosion, so as to better extend its service life.
Dongguan Jiatong Precision Hardware Products Co., Ltd, focusing on sheet metal processing industry for 12 years, can provide cabinet sheet metal processing, chassis sheet metal processing, stainless steel sheet metal processing, sheet metal chassis processing, sheet metal shell processing, stainless steel sheet metal cabinet processing, laser cutting processing and other kinds of equipment shell sheet metal processing, etc.
Custom Metal Box Manufacturers | Custom Sheet Metal Enclosures | Custom Aluminum Box | Custom Sheet Metal Boxes | Custom Metal Boxes | Sheet Metal Supplier | Steel Box Manufacturers | Sheet Metal Box Manufacturers | Custom Made Metal Boxes | China Sheet Metal Manufacturer | Outdoor Vending Machine Enclosures | Industrial Machine Enclosures | Metal Enclosures for Electronics | EV Charger Outdoor Enclosure | Outdoor EV Charger Enclosure | EV Charger Enclosure | Custom Aluminium Box | Custom Steel Box | Metal Box Supplier | Metal Enclosure Manufacturer | Sheet Metal Enclosure Manufacturers | Metal Enclosure Box Manufacturer | Metal Enclosure Manufacturer | Aluminium Box Manufacturer | Outdoor Equipment Enclosures | Aluminium Box Manufacturers | Equipment Enclosures Metal | Metal Enclosure Box | Metal Enclosure | Enclosure Box Price | Sheet Metal Manufacturers | Sheet Metal Manufacturing companies | Custom Made Aluminium Boxes | Custom Made Metal Box | Aluminum Sheet Metal Fabrication | Aluminium Sheet Metal Fabrication | Auminium Tool Boxes Made to Order | Custom Metal Enclosures | Custom Stainless Steel Box | Custom Made Aluminum Boxes | Metal Box Manufacturers | Custom Steel Enclosures | Custom Stainless Steel Enclosures | Custom Metal Box | Custom Aluminium Box | Sheet Metal Fabrication Supplier | China Sheet Metal Fabrication | Custom Sheet Metal Fabrication | Sheet Metal Fabrication Services | Metal Manufacturing in China | Aluminum Box Fabrication | Sheet Metal Box Fabrication | Sheet Metal China | Precision Sheet Metal Fabrication | Custom Aluminum Box Fabrication | Custom Metal Box Fabrication