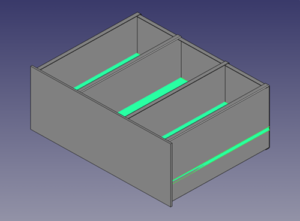 Aluminum enclosures are a smart choice for transporting, protecting, and storing sensitive equipment. It's ideal for applications exposed to extreme temperatures, corrosive environments, and high electromagnetic fields
If you're looking for a custom aluminum box, you're in luck. Aluminum is an incredibly versatile material that can be used to create a variety of shapes and sizes, so you can find the perfect custom aluminum box for your needs. Aluminum enclosures can provide superior protection against the elements and are often used to store and transport delicate products. They are also lightweight and durable, making them a great choice for shipping and packaging.
When looking for a custom aluminum box, it's important to take into consideration the weight and size of the items you plan to store inside, as well as the environment in which you plan to store them. Depending on these factors, you can choose between an open top or a sealed aluminum box. In any case, work with a reputable sheet metal supplier to make sure you get the perfect aluminum box for your needs.